Organizational Planning And Analysis
As a natural extension of Credit Union Intelligence and our comprehensive experience in all aspects of credit union management and operations, we offer professional services that expand into various areas and levels of Credit Union management and operations. Our staff of professionals apply our proven CU Intelligence Life Cycle Methodology™ to all of your organizational initiatives.
Facilitation, Analysis, Planning & Implementation
Executive Strategic Planning
Board of Director Retreat Facilitation
Process Improvement and Automation
Member Contact and Relationship Management
Service and Sales Culture
Sales Tracking Automation
Project Management
Intellectual Dimensions provides both onsite and remote support and assistance for your organization.  Please contact us to discuss a full range of services designed to meet your organizations unique needs and requirements.
Report Writing Techniques
Intellectual Dimensions, with our vast knowledge of credit union operations, technology, and databases, is considered an expert source to assist you with your Credit Union Intelligence, report writing, data integration, and information delivery needs.  Intellectual Dimensions provides a range of scalable onsite and remote services to meet your needs.
Customized Training
Intellectual Dimensions provides a wide-range of Report Writing workshops for all knowledge, skill, and expertise levels. Whether you have never written a report, you are an expert with SQL, or somewhere in between, we can customize your training curriculum to maximize your learning experience. Our Report Writing workshops can be conducted at your credit union, or in collaboration with several credit unions, at a centralized location.
Report Construction
Don't want to write your own reports or having trouble? Our expert query and report writing staff can remotely create reports that will help manage and measure your business. We will start by helping you define your requirements and then construct meaningful reports that you can run on an ad-hoc or periodic basis.
Online Report Writers Forum
Intellectual Dimensions offers our exclusive customer only access to iCUForum. This online discussion group forum will connect you with ID experts as well as other credit unions in order to collaborate and share ideas around such topics as Report Writing, Database Administration, Data Marts, and Data Warehouses.
Data Services
Intellectual Dimensions offers all of your information delivery, data translation, data format extraction, and data integration needs.   If you need to combine data to provide more insightful information, provide vendors a formatted data extract, or visually deliver and display relevant information, we have the right solutions for you.
Dashboards
Dashboards are used to deliver information to the desktops of employees in order to improve the management of key performance indicators, employee performance, member service, and enhance decision-making processes. The use of Dashboards transforms reports into Credit Union Intelligence delivering the right data, to the right people, at the right time. Intellectual Dimensions can assist you to determine the best tools for you, but most importantly; to define the most important data for you to display.
Third Party Data Integration
Reporting from your host system is only one facet to understanding your members and managing your credit union. Intellectual Dimensions can combine data from other external systems, such as Credit Card, Mortgage, Home Banking, Bill Payment, MCIF, and Social Media sources, that will allow you to obtain holistic and comprehensive data about your entire Credit Union business.
Custom Extracts
ID has developed a proprietary technology that automatically extracts data directly from any open database or structured file in order to access data to meet third-party requirements for data.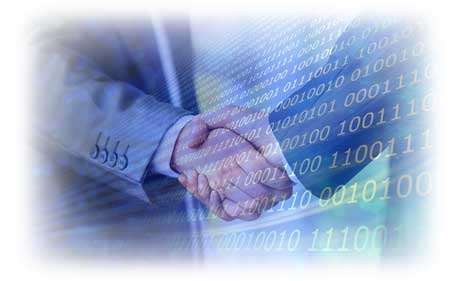 Mergers And Data Conversions
Mergers, Acquisitions, and Data Conversions are the most complex and visible strategic events that your credit union will experience, affecting every employee, internal processes, external vendors and most importantly the way your Credit Union interacts with your members.
ID's team of Credit Union experts provide customized data conversion, merger, and acquisition assistance and support. ID is your total solution to success offering an all-inclusive or ala carte approach to supporting your project.
Project Scope and Planning
Project Management
Product Mapping and Field Translation
Data and Third Party Conversion and Validation
Operational Process Re-engineering using Best-practice Solutions
Procedural Documentation and Employee Training
Staff Augmentation
Custom Report Writing and Analysis
Testing and Certification
Onsite Data Conversion and Post Merger Support